Hektor



Hektor is a Havana Brown Appenzeller, born 12/13/14. He is available for stud.



Litter A Litter B Litter C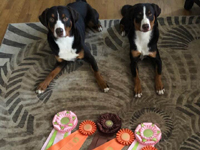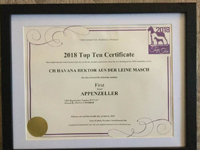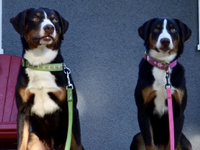 In addition to numerous Best of Breed wins in Conformation, Hek also earned several Group Placements in AKC Open Shows in Washington and California in 2018. He also was the #1 Appenzeller in 2018 in UKC, the first ever Appenzeller to make the UKC Top Ten, and an invitation to compete in UKC's Premier event in Kalamazoo MI. Hektor was also honoured by our local club, the Nanaimo Kennel Club for earning the most titles in performance events in 2018.

Rally Obedience Titles- Rally Advanced, and Rally Excellent.

Bri: As a puppy, Bri (Hek's daughter from his first litter) earned her National and International Championships with IABCA. She has also competed as an adult in several AKC events and has won Best of Opposite Sex each time in the ring.

Rally Obedience Titles: Bri earned her Novice Rally title as a puppy, and most recently earned her AKC Rally Intermediate title. She continues to impress judges for a young dog in both Rally and Obedience. She has also begun her journey into scent work and is doing remarkably well.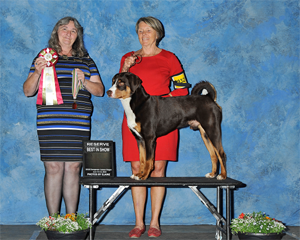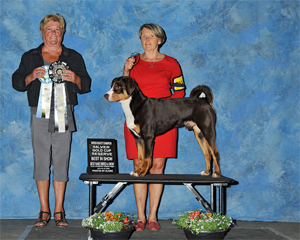 Reserve Best in Show, and Reserve Rare Breed Champion:
Enumclaw Summer Sieger, 2018.



Conformation: Hektor has earned his UKC Championship; AKC FSS Group Placements, IABCA NatCH, IntCH, HnrCH, World Beauty CH, BIS Rare Breed, Gold Cup CH.
<"center"> Click the slides to see the puppy pictures!


Hektor sired his first litter with Desta of Deroche Appenzellers, April 2, 2018. We plan to repeat this beautiful breeding in the near future.

Agility: Hektor has begun agility competition and has earned his first Jumpers title.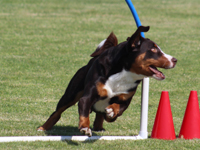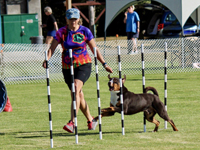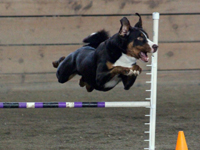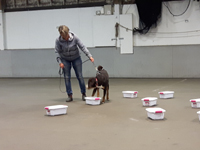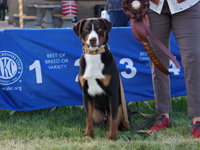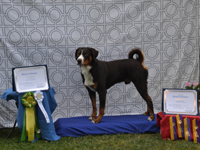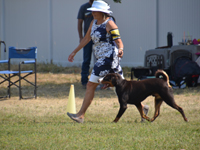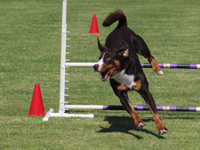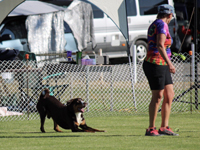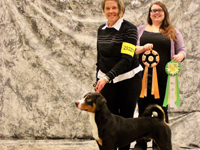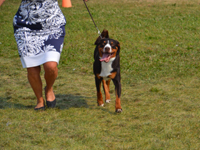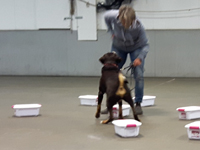 Pedigree: Pedigree Certificate

Health Tests: Orthopedic PDF